Process Vacuum System
PV Offers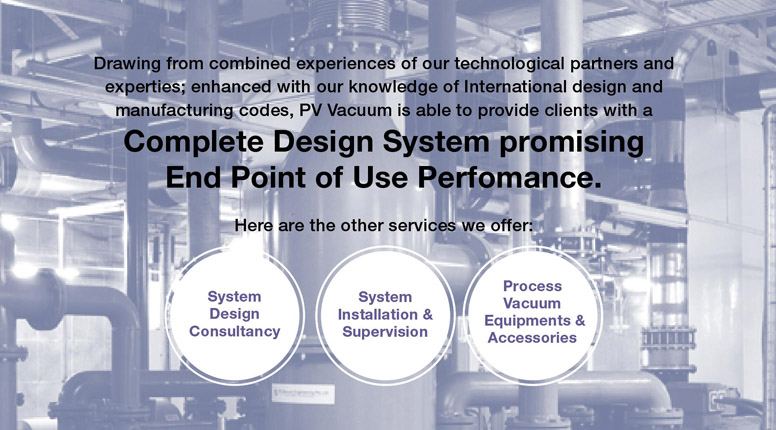 The Key Benefits of our Approach
A single source responsibility for system performance with value added convenience.
A choice of cost optimization; Life Cycle Cost or Initial Investment Cost or Operating Cost.
Correct piping design & leakage consideration optimizes system energy efficiency.
Improve system reliability with time proven components and tested design approach.
Enhanced decision making process with associated design risk clearly computed.
System performance is consistently optimized with our world wide after sales design support.