House Keeping Vacuum System
PV Offers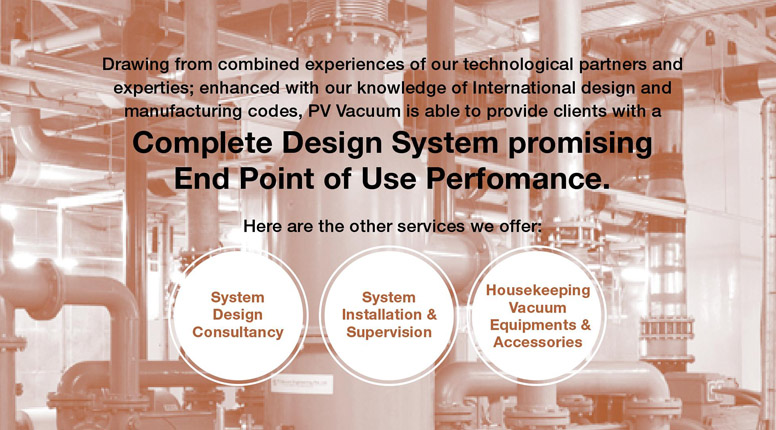 The Key Benefits of our Approach
A single source responsibility for system performance with value added convenience.
A choice of cost optimization; Life Cycle Cost or Initial Investment Cost or Operating Cost.
Improve system reliability with time proven components and tested design approach.
Correct Piping Design Optimizes System energy efficiency and reduces piping system maintenance cost.
Worker productivity is enhanced with user friendly design.
Well Managed Electrostatic Discharge Program protect critical production processes and users.
System performance is consistently optimized with our world wide after sales design support.